The Commonwealth Connection

The Commonwealth Connection is all about serving you, the client.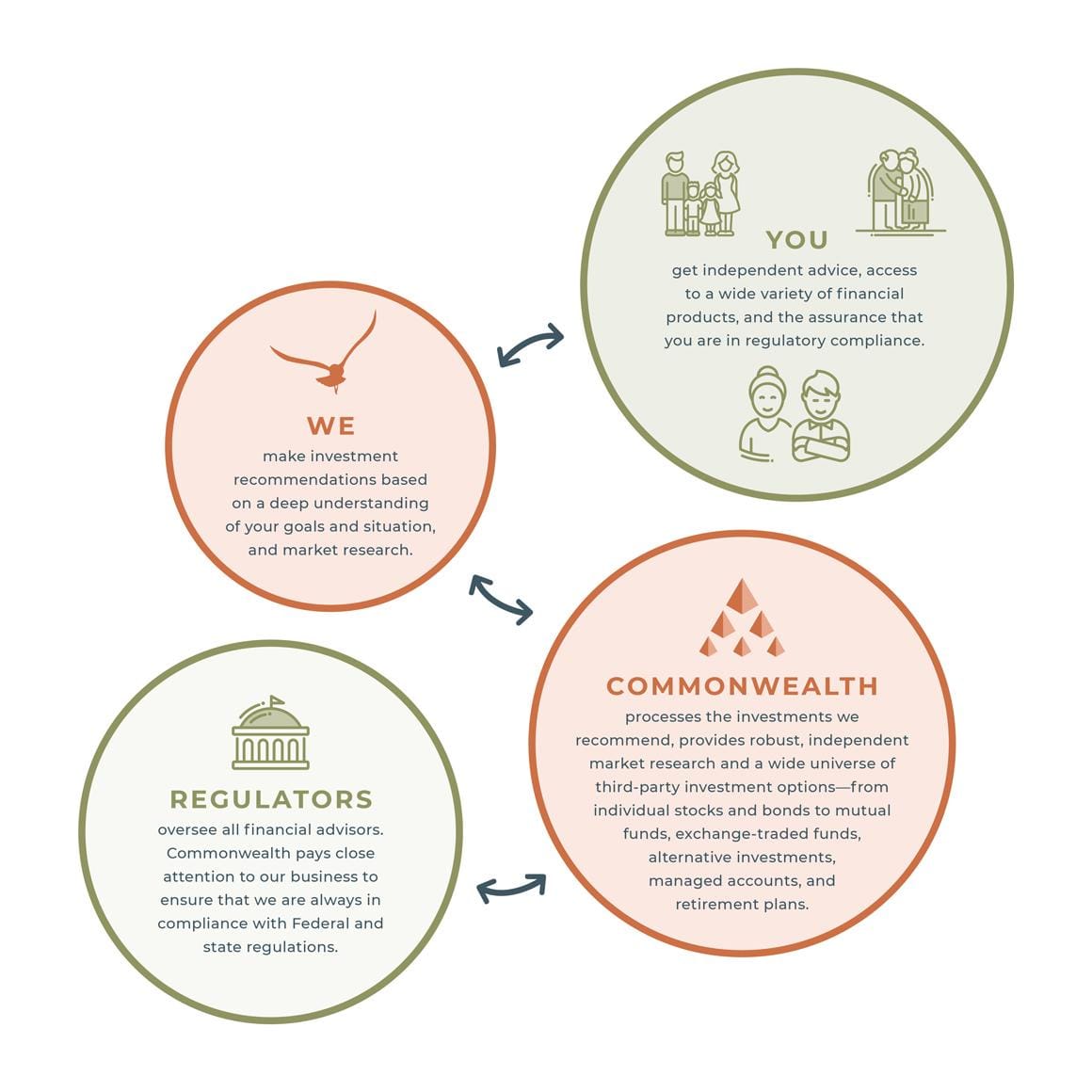 This model differs from other types of financial firms, whose advisors are accountable not just to their clients, but also to the parent company that employs them.
The securities industry is highly regulated by multiple federal and state entities to protect the integrity of markets and the assets of investors. The Securities and Exchange Commission (SEC) delegates oversight of financial advisors, including Back Cove Financial, to the Financial Industry Regulatory Authority (FINRA).
FINRA requires us to affiliate with a broker/dealer in order to buy and sell investment products on your behalf, and we have chosen to partner with Commonwealth Financial Network®, the nation's largest privately held Registered Investment Advisor (RIA)-independent broker/dealer.
Commonwealth processes the purchases and sales of securities that we recommend on your behalf. They also offer robust, independent market research, and a whole universe of third-party investment options—from individual stocks and bonds to mutual funds, exchange-traded funds, alternative investments, managed accounts, and retirement plans
With Commonwealth as our broker/dealer, our firm remains independent and free to act in your best interest, without any pressure to promote proprietary products or strategies.